Powerful Animated Videos For Your Sales & Corporate Meetings

Order your first marketing video with us
and we'll buy your coffee for the year!
(Value $250 Tim Horton Gift Certificate)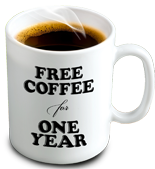 At your next corporate gala, or regional meeting: go ahead and celebrate your company's milestones. Show your gratitude & love for your people's incredible achievements with a powerful video that will inspire and motivate.
Call us, or just fill in your contact info…