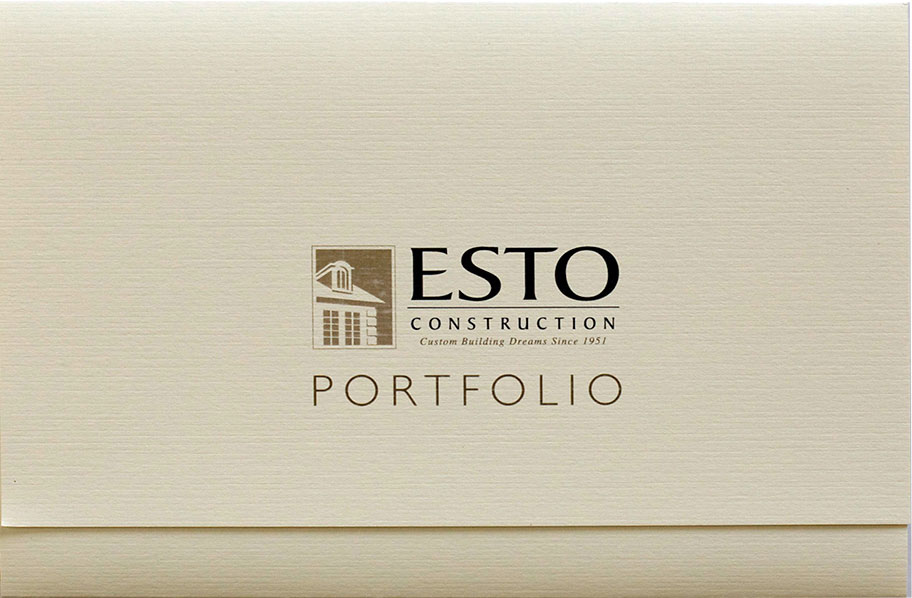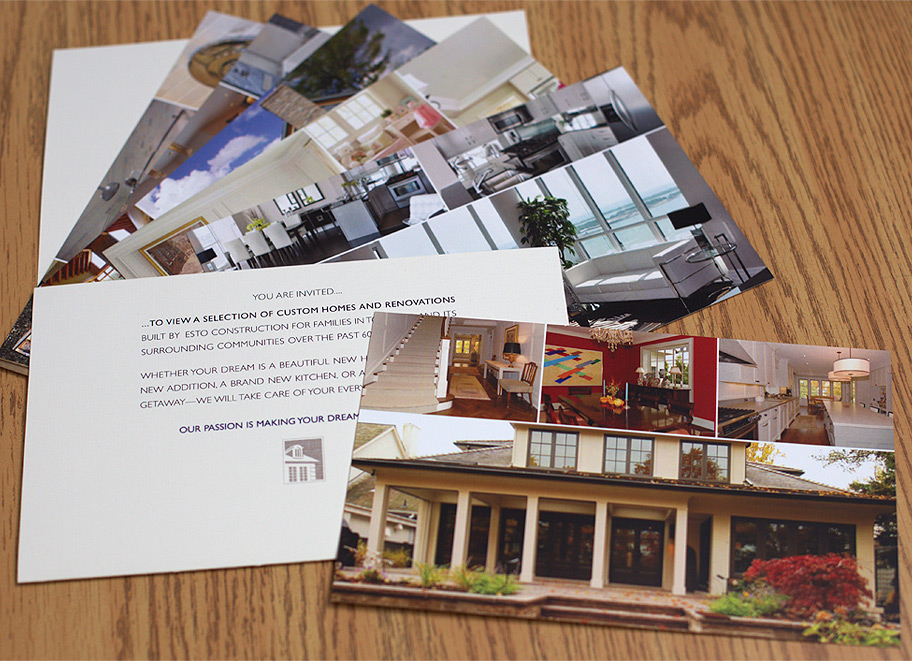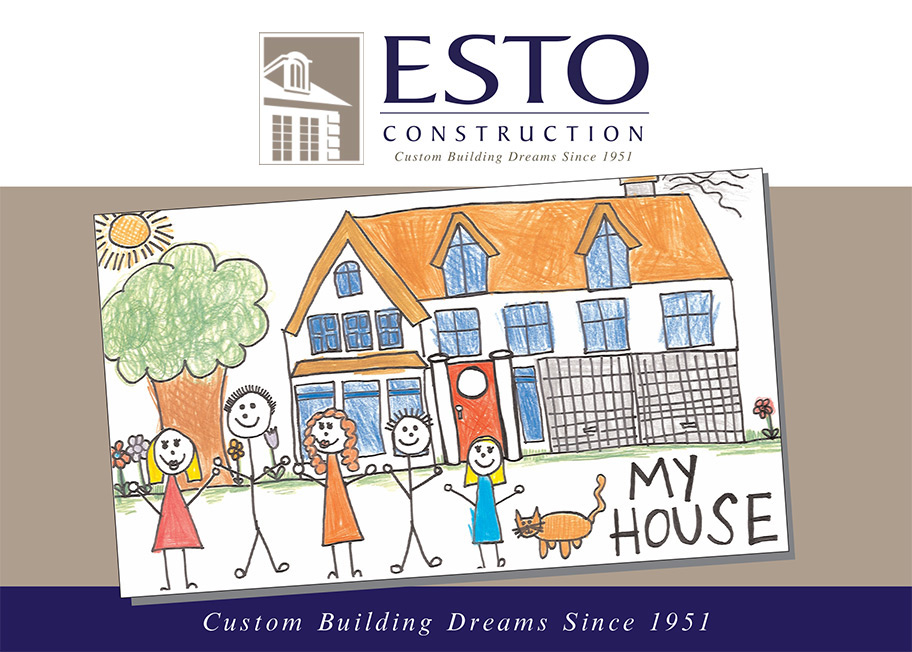 ESTO Construction
Direct Mail
A classic portfolio was printed with understated elegance, holding six postcard images of ESTO's premier projects: sophisticated, European inspired condo interior • dynamic country residence • classic custom interiors • historical renovations and attention to details.
Targeted directly to senior decision makers at Interior Design studios, Architectural Design firms, Custom Homes developers… an impressive package that netted many qualified enquiries and positive responses.
Marketing Sales Cards
ESTO has been building dreams since 1951 and what better way to say this with a child's drawing of their new home.